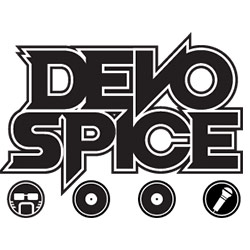 Since the pandemic started and people started having to stay at home video conferencing software has gotten a huge spike in uptake and Zoom, for reasons unknown, came out on top, growing from 10 million active daily users to over 200 million. Clearly it's the software of choice despite not being the first to market, a series of security vulnerabilities, and ties to the Chinese government. I use it myself for The FuMPCast each week and have for several years now.
I've been working from home since mid-March and, coronavirus aside, I like working from home. One day I said "All I wanna do is stay home and Zoom..." and this parody popped into my mind. Big thank yous to the great Luke Ski and Insane Ian for joining this Zoom party with me, plus Linzilla for the sax, and Shoebox for the "come on!"
lyrics, music: Tom Rockwell
saxophone: Lindsay Smith
vocals: Tom Rockwell, Ian Bonds, Luke Sienkowski
"come on": Tim Crist
Copy the code below and paste it on your web site, blog, or anywhere you can input HTML to share this song.