Title
Zombie Apocalypse Barbecue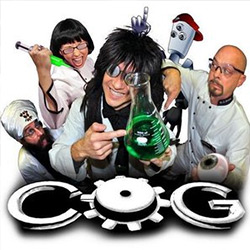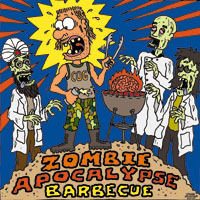 Ever wonder what would happen if the long-awaited-by-survivalists Zombie Apocalypse were to occur during a righteous hillbilly barbecue? WELL WONDER NO MORE, for we geniuses have simulated the outcome of this scenario in our largest, most inefficient computer and HERE ARE THE EARTH SHATTERING RESULTS!!! Enjoy this dire musical warning...

lead vocal: Dr. Milo T. Pinkerton III
drums: drumbot
guitar: Filbert Snodgrass
upright bass: Greg Schaltz
fiddle: Sam Craft
harmonica: Charlie Brown
cowbell: Lewis D'Aubin
belch: Ben Beamis
jaw harp: Ryan Worthington
Zombies: David Loti, Billy Riecke, Ron Ainsworth, Eric Beletto, Glenn Barbarot, Glenn Grass, Joseph Grabko, Buddy Burkhamer, Marie Galtier, Cos Solo, Jered Perez, Louie Bankston, Melissa Crory, Caesar Meadows, Carrie Dahlby, Weyland and Dylan Bourne

Special appearance by Dr. Gangrene as the Grillmaster

Recorded, mixed and mastered by Lewis D'Aubin January 2010 at the C.O.G. Secret Lab, Harahan LA

CLICK HERE to watch the music video for this song.

for the real story behind this song, click here.
Copy the code below and paste it on your web site, blog, or anywhere you can input HTML to share this song.