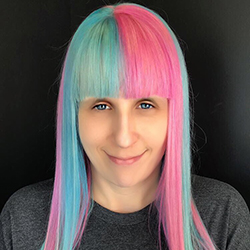 Cute little animals in the forest. What could be more sweet and innocent? Nothing scary to see here, nothing at all.
Song idea by Carrie Dahlby. Music by Brian Graupner / the Gothsicles. Lyrics by Alexann R. / Meowmeme and Carrie Dahlby. Vocals by Carrie Dahlby, Meowmeme and darkNES. Emergency late night song editing by Luke Ski. Produced by Reza Udhin at Cryonica, UK. Song Art created by Minty after the song's world debut at FuMPFest 2021.
Check out this PC Gamer article if you have no idea who Sirenhead is.
Copy the code below and paste it on your web site, blog, or anywhere you can input HTML to share this song.