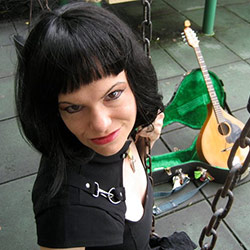 Admit it, you played this as a youngster. Some of us never outgrew it.

Bad Beth and Beyond: lead vocals, bouzouki
Chet Manly: response vocals
Josh Paxton: piano
The Richard Long Caucus Choir: Jeannine Flores, Rob Aux, Sweet Tea, LBG, Charlie Brown, Rollo the Ox, Jim Fairchild, Marcus Mouse
Recorded, mixed, and mastered by Lewis D'Aubin at the COG Secret Lab, New Orleans, LA
Copy the code below and paste it on your web site, blog, or anywhere you can input HTML to share this song.