Title
I'm Speaking Spanish!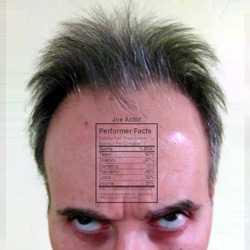 I'm Speaking Spanish!
(parody of "You May Be Right, I May Be Crazy" by Billy Joel)
Written and Performed by Joe J Thomas

Nouns... Verbs... Conjugation!
Learning Spanish for 3+ years. Wrote a song. You will listen to pay for my lessons!
(and if you don't speak Spanish, badly translated lyrics are in the below video ;-) )
https://youtu.be/FwRbfbU0STE

Copyright 2020 Joe J Thomas, Joe's Dump, JoesDump.com
All Rights Reserved.
Not a Quinn-Martin Production
Copy the code below and paste it on your web site, blog, or anywhere you can input HTML to share this song.