Latest FuMP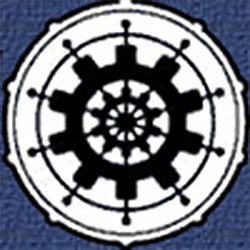 After years of being mysteriously missing at far-flung points round the globe, the Steamcog Orchestra reunited in 2023 with this rendition of New Orleans songwriter Chris Yacich's delightful 1936 ode to everybody's favorite fruit.

male vocal and melodica: Prof. Milo R. Pinkerton
female vocals: Formelda Hyde-Pinkerton & B.P. Hatbox
piano: Impersario Vladimir Konstantin
bass: Labonzo Dogman
xylophone: Mahmoud Muhammad Akbar
trombone: Prof. Kikker von Froggsworthy
trumpet: Patrick O'Doyle
clarinet: Percival Archibald Quatermain
bouzouki: B.P. Hatbox
drums: COGSworthy

recorded at C.O.G. Secret Lab by Lewis D'Aubin

Guest cameos (in alphabetic order):
Bad Beth
Carrie Dahlby
Dead By 28
Devo Spice
Kyle Carozza
The Great Luke Ski
Chris Mezzolesta
Shoebox
Tom Smith

Copy the code below and paste it on your web site, blog, or anywhere you can input HTML to share this song.
Featured FuMPs
Hear more funny songs in our archive!
Latest Sideshow Song
Hear more songs from the community in The Sideshow!
FuMP News
For additional stories visit our News page.