FuMPFest CD and FuMP 49 Now Available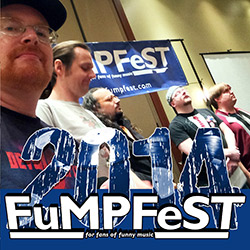 The FuMPFest 2-CD set is now available! This compilation CD features live recordings from our debut convention FuMPFest 2014. The release features 2 1/2 hours of material and features songs from all the featured guests.
Proceeds from the sale of this album will go to help fund FuMPFest 2015. So pick up this album and help us put on another great convention for you!
Click here to get your copy now!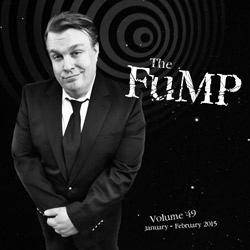 The FuMP Volume 49 is also now available! This album features all of the songs posted to The FuMP during January and February of 2015, plus a video of Carla Ulbrich and Devo Spice performing Carla's song "Duet with a Klingon."
The CDs will be shipping to subscribers on Monday, March 23rd, along with the 2014 USB drives for those people who ordered them.
Click here to get your copy now!