COG and Captured by Robots - together again!
A couple years ago, there was a spate of videos of robot 'bands' like Compressorhead and the like, mostly playing hard rock covers with corporate sponsorships by the likes of 'Zima'. Ugh.




I had to laugh at these upstart posers, because well before all of them, there was a band called 'Captured by Robots' out of Oakland that would tour through New Orleans and usually play at the Dixie Taverne, and I tried to make it out to see 'em when I heard they were in town. Jay Vance and his pneumatically driven robots would always put on a ridiculous, noisy, semi-scripted show - with plenty of audience interaction - and all-original music. Every year, a new robot was added. After a few years they even started doing themed shows about religion, health kicks, Star Trek... any random topic would do - and VERY similar insanity to what we were doing in Consortium of Genius. And then in 2004, COG actually got to open for them at House of Blues.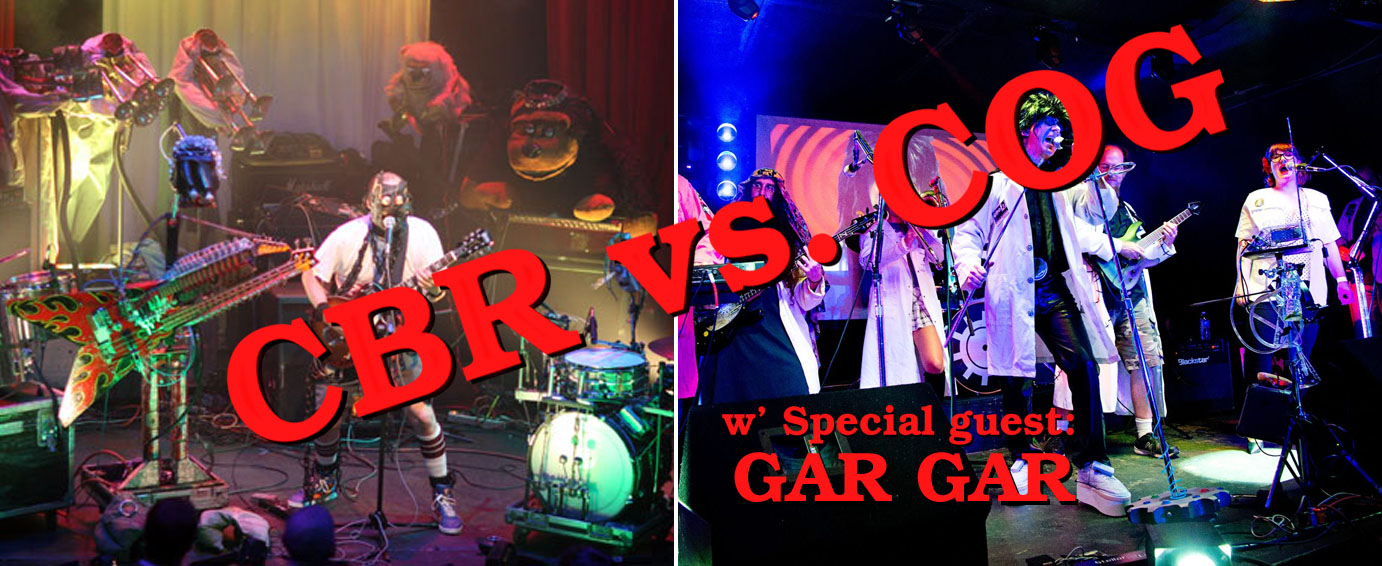 I never expected to see CBR out on tour again, but lo and behold, after 20 years, they lost their minds and decided to go out on tour again! And wouldn't you know it, but COG is opening the show. Better come out to Siberia tonight ... this level of insanity isn't often achieved, but I can assure you it's gonna be a lot of fun! :)