2013 has been quite a wild ride, hitting solid high notes and low, gutteral ones... amazing and fun though!

The 'Steam' face of the C.O.G. really took flight this past year, playing as many dates as the rock band. (The intrigue stretched even further for a time in August, when the younger Dr. Pinkerton was assumed to be dead, and the elder Prof. Pinkerton attempted a seance to steal all his possessions...)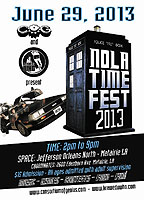 We staged our most successful show EVER at TimeFest 2013 in June, a convention launched jointly by the C.O.G. and the local Dr. Who fanclub, the Krewe Du Who. This show also marked the end of the run for Lab Tech Remy Dee, a very popular and powerful performer!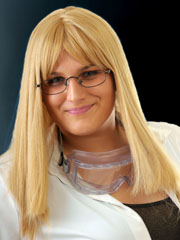 In September, after an exhaustive search, we ushered in our newest member, Dr. Sinistra Cerebellum - the first female bandmate with a guitar AND a real science degree (in Psychology, appropriately enough!)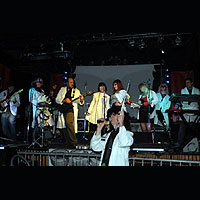 We also staged a huge celebration for our 20th Anniversary (as a recording band; the live band has been in existence since 1996), uniting 14 members of the band onstage, and taping video interviews from 18 of the 24 folks that have held tenure at the Secret Lab.

2014 will be another year of change and progress; both bands are in the studio right now, striving to record a new crop of songs (finally!) and dream up new madness and fun... will we be able to top this past year? It's gonna be tough, but we love a good challenge!