With the Consortium of Genius on hiatus after an excellent final show at the House of Shock, I'm now turning my attention to the other side of the equation - the New Orleans Steamcog Orchestra.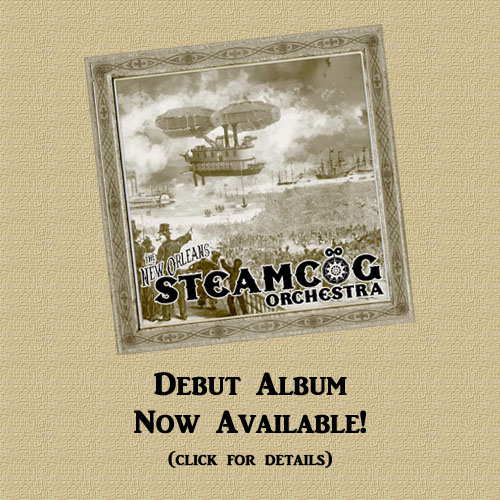 Following a lot of effort, an outstanding 14 track album is ready to go, and the album release party is this coming Friday the 20th at Cafe Istanbul in New Orleans. We're also going to be featured on the WWL morning news that same morning. What a grueling (but wonderful) day that's gonna be!

But first, a video shoot for the lead-off single 'Circus of Nightmares' at the famous House of Shock haunted house. Gonna be taking that on later tonight! Directing the video will be local Steampunk leader Sharky Braden.

Gonna be a crazy week! And it's only just begun...